Shop From Home
with Treasure Valley Subaru
Ease Through the Subaru Shopping Process Online with Our Digital Retailing Tools
Did you know that you can breeze through most of the car-shopping process before you even set foot in our dealership? With our convenient digital retailing tools here at Treasure Valley Subaru, you can dive right into the car-shopping steps from the comfort of home and begin your journey towards finding the car of your dreams. So, how does it work? Starting the shopping process online is easy, and there are only a few steps between you and that new or used Subaru you've been eyeing.
The first step is to dig into our inventory, so we invite you to explore and see which of our new and used models stands out to you!
Step 1. Select Your Vehicle
Whether you have your sights set on a new Subaru or a pre-owned vehicle, you can find plenty of spectacular vehicles to suit your needs when you dive into our expansive selection of top-notch vehicles for sale. You can find all sorts of popular Subaru models like the Subaru Outback, Subaru Forester, Subaru Impreza, and much more.
You can browse our inventory at your own pace from the comfort of your living room if you so choose. We offer a wide range of resources so that you can read up on your favorite models and learn more about them before you take the next steps.
Once you find something that appeals to you, you can easily begin the next steps when you select a vehicle.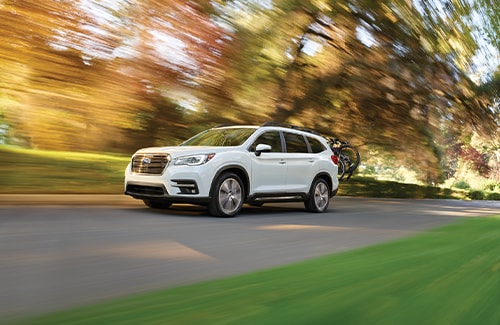 Step 2. Value Your Trade
Do you already have a vehicle? Are you looking to part ways with it? Trading your vehicle towards something new is a great way to save on a new purchase, and you can easily find a value estimate for your current ride when you use our trade-in value tool. Once you have your estimate, you can use this value to help you personalize your deal going forward.
Step 3. Calculate Your Payment
Using our convenient payment calculator, you can easily figure out what your monthly payments are likely to look like based on factors like loan and lease terms, trade-in values, down payments, and other details. Our tool can make the necessary calculations so that you don't have to pull out the pen and scrap paper to find a monthly payment that works for your budget.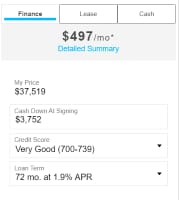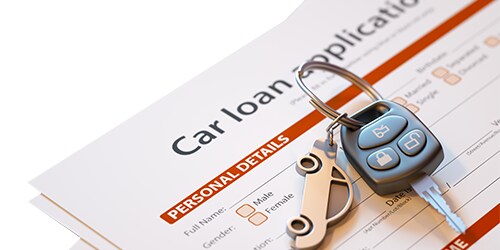 Step 4. Apply for Financing
Our goal is to make every step of bringing your dream car home as easy as possible. That includes simplifying and streamlining the auto financing process! You can kickstart your Subaru financing endeavor online by using our easy, secure financing application. Once you apply, our finance experts can start crunching all the necessary numbers to help you find an affordable solution. Of course, if you have any questions about the financing process, you're always welcome to get in touch with us.
Step 5. Finishing Touches
Our team of Subaru experts is available to answer any questions at any time during your online shopping experience. So, if you want to know more about a vehicle or you have questions about any of the digital retailing steps, please feel free to get in touch with us. Our main goal is to make your shopping experience as simple as possible.
When you're ready to move towards making a purchase, our team can help. We'll be more than happy to work around your schedule and arrange a time to put the finishing touches on your deal so that you can get that much closer to bringing your car home.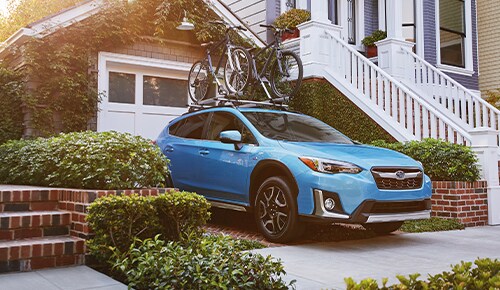 Contact Us to Learn More
We're eager to help you enjoy a stress-free buying experience, so please don't hesitate to reach out to us if you need any assistance at any point during your Subaru shopping adventure. We'll be ready and waiting to lend a hand.