The 2022 Subaru Love Promise Customer and Community Commitment Award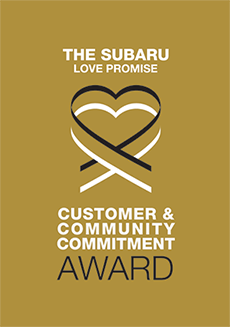 We've been nationally recognized for our dedication to our customers, our community, and the Subaru Love Promise.
We're honored to receive the 2022 Subaru Love Promise Customer and Community Commitment Award. This award nationally recognizes elite Subaru retailers who provide an exceptional customer experience at every interaction with Subaru. These retailers have also demonstrated an outstanding commitment to supporting passions and causes in their local communities in important areas such as the environment, community, health, education, and pets.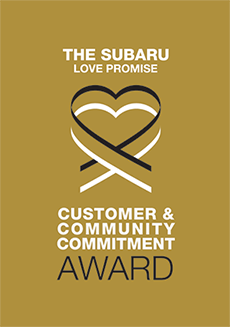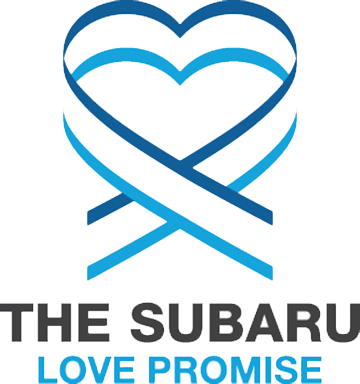 What is the Subaru Love Promise?
Subaru and our retailers believe in making the world a better place and the Subaru Love Promise is our vision of respecting all people. This is our commitment to show love and respect to our customers and to work to make a positive impact in the world.
How is Treasure Valley Subaru dedicated locally to the Love Promise?
Treasure Valley Subaru is committed to helping the community.
Idaho Humane Society, Guardian Paws
Boise Rescue Mission, Salvation Army
Love Promise Stories from Treasure Valley Subaru
Subaru and Treasure Valley Subaru believe in making a positive impact on the communities in which we live and work. We uphold that belief through our Love Promise Community Commitment. Every month, we select inspiring stories from customers and partners from around our area who strive to support our collective commitment and feature them here
Saint Vincent DePaul car give away - Tina C
Don and Michelle have purchased tickets the last few years to give back to the community never expecting to win. Michelle had been riding her back to work in this summer heat and never expected to be winning a brand new Impreza. She works as a wildlife biologist for the Fish and Game and there could not have been a better person as someone who cares for nature and the community to win this vehicle.

---
Birch Elementary - Tina C
We got matched with Birch Elementary and adopted six classrooms to donate school supplies to! Each class received lots of goodies including a white board, coloring supplies, and Clorox wipes to help keep everything clean! It was an absolute pleasure to be able to meet the wonderful staff and kids that attend this wonderful school.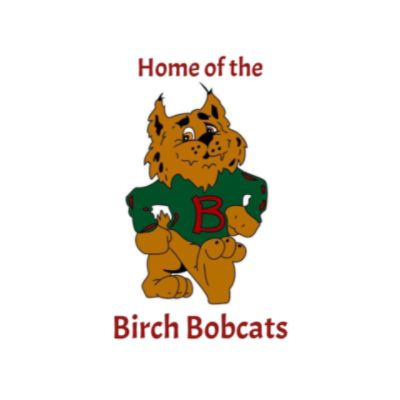 ---
Saint Vincent DePaul dinner - Tina C
Treasure Valley Subaru was honored to donate $1500 to St Vincent DePaul for their annual fundraising dinner. We are blessed to be able to help such an awesome organization!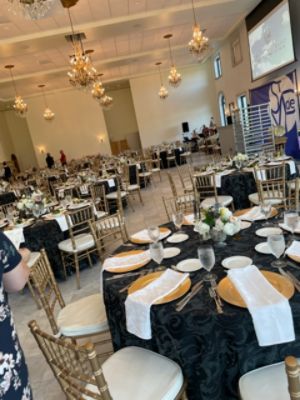 ---
wet cat food donations - Lauryn E
"West Valley Humane Society is in desperate need of wet kitten food. We are overflowing with kittens, who all rely on wet food to get enough nutrients to stay healthy. In the past 4 weeks alone, we have taken in over 400 cats, who all need our support. When a kitten does not have wet food, their chances of survival decreases significantly. As a young kitten is getting weaned off of their mothers milk, they are not able to chew hard food efficiently, leaving their only option for sufficient nutrient intake through the wet pate kitten food. The first few weeks of a kitten's life is extremely important developmentally for the cat. In the first few weeks, their brains are growing rapidly and their body's get larger very quickly. We need your support to help set these kittens up for success!" Thanks to Treasure Valley Subaru for there donations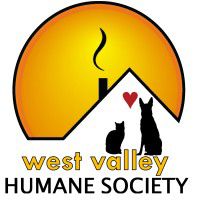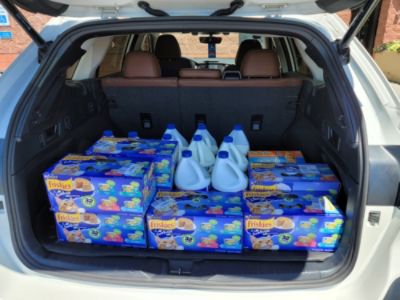 ---
shopping for a cause - Tina C
Treasure Valley Subaru Donated over 5,000 dollars in product that Boise rescue mission needed to help with there needs it was such honor to be able to help a Nobel cause of helping the Boise Rescue Mission today with Kevin Miller! Help Boise Rescue Mission Ministries and visit Kido talk radio at Walmart on Garrity and Franklin! Our amazing staff filled carts with all the essentials they needed to help all the people in need Boise Rescue Mission serves homeless and addicted men, women, and children for more than just the basic needs of clothing, food and shelter, but as well as mental, emotional, and spiritual support. The Boise Rescue Mission has been restoring faith, hope, and family since 1958 all across the Treasure Valley. With six locations in Ada and Canyon Counties,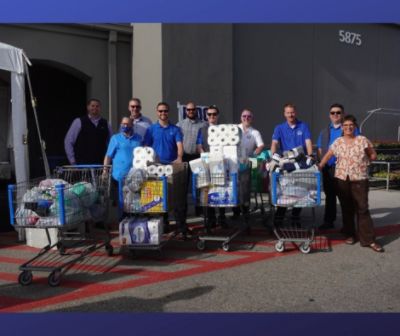 ---
Blanket Donation - Zoe B
St. Luke's Children's Cancer Institute plays a unique role in St. Luke's Health System, serving as the only Pediatric Oncology clinic and Hemophilia Treatment Center in the state of Idaho. Our Oncology clinic serves patients diagnosed with cancer from birth to 25 years, while our Hemophilia Treatment Center provides comprehensive hemophilia services throughout the lifespan. Additionally, our infusion center provides high-risk medications for chronically ill children seen by pediatric specialists at the Children's Pavilion. We care for approximately 200 newly diagnosed pediatric patients each year from across southern Idaho, eastern Oregon, northern Nevada, and beyond. Child Life services are an important part of the patient experience at St. Luke's Children's Cancer Institute, seeking to minimize the stress and trauma of the medical experience through preparation, education, facilitation of coping skills and, most importantly, PLAY. We strive to create a warm, nonthreatening, calm, supportive environment to help children and their families cope. Donations are a critical piece of the work done by the Child Life team as well as the experience for our patients. Donations allow us to bring a sense of normalcy to the hospital environment by providing toys, games, crafts, and comfort items, like the blankets donated by Treasure Valley Subaru. We are so thankful for this wonderful community that helps us do this work of letting kids be kids.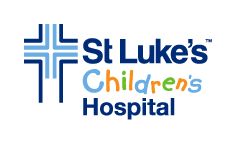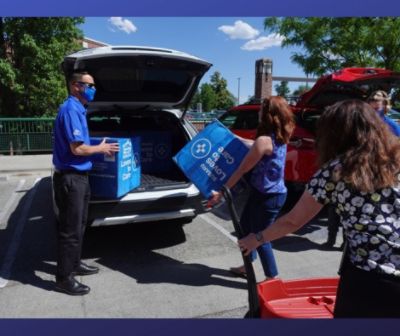 ---
Alzheimer's Football game - Adrean C
Treasure Valley Subaru partnered with the Idaho Horsemen to raise $4,200 for the Alzheimer's Association. Game attendees purchased small, blue footballs and at halftime, threw them onto the field. Standing in the middle of the field as Big J, host of The Morning After on 100.3 The X Rocks. Whoever got closest to Big J won a 65" TV!! But it wasn't just a good time, although throwing footballs at Big J is always a good time. These critical funds forward the mission of the Alzheimer's Association in our community. These dollars work to bring needed care and support to those with Alzheimer's and other dementias and to their families and to advocate on their behalf. The Alzheimer's Association also uses these funds to fund the best Alzheimer's research and to increase awareness of the disease. The Alzheimer's Association is deeply thankful for all those who made this happen. Without partners like Treasure Valley Subaru, the Idaho Horsemen, and Big J, they simply cannot continue their mission of building a world without Alzheimer's and all other dementia. If you would like to join them, you can donate here: https://act.alz.org/site/TR/LongestDay2022/TheLongestDay?team_id=733289&pg=team&fr_id=15144 The Alzheimer's Association is the leading voluntary health organization in Alzheimer's care, support and research. Stand with us today to help achieve our vision of a world without Alzheimer's tomorrow. Alzheimer's is a type of dementia that affects memory, thinking and behavior. Symptoms eventually grow severe enough to interfere with daily tasks.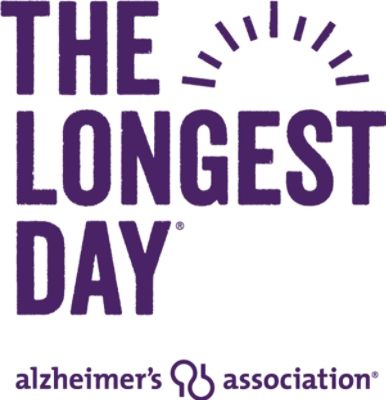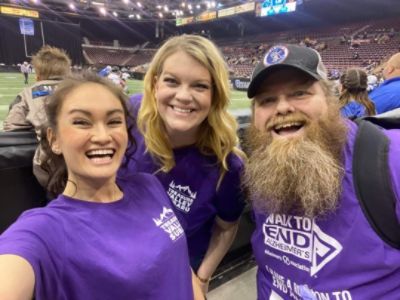 ---
Ukraine Car Giveaway - Tina C
Oleh and Iryna and their two kids traveled for a month to escape the conditions of war in Ukraine. This family left home with hardly anything, and came to live with family here in the United States. They had gathered $4000 from a fundraiser put together by a family member that works at The Diamond Girls in Boise and with their help they gathered enough money to hopefully purchase a reliable vehicle. The Diamond Girls contacted TVS and asked if we would be able to help this family find a reliable vehicle for 4k. We knew that with their story we would find them the perfect car, but here at Treasure Valley Subaru we believe in helping those in need. The family came in thinking they were purchasing an Acura MDX, little did they know, it was a gift. We wish them all the happiness of a safe start in America.
---
MATCHING CHALLENGE - Leah C
Treasure Valley Subaru loves pets! They are proud to regularly partner with the Idaho Humane Society to pay it forward to homeless animals and provide life-saving medical care! Every gift made right now is doubled up to $1000, so your generosity will go twice as far. Thank you, Treasure Valley Subaru!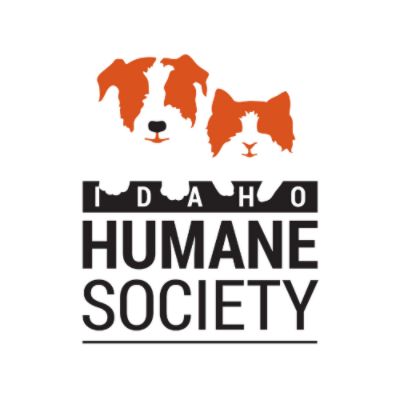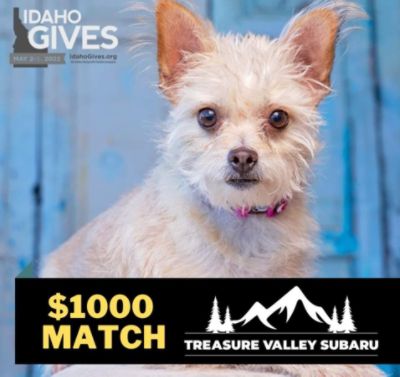 ---
Alzheimer's Association - Tina C
Treasure Valley Subaru had the pleasure to team up with Alzheimer's association to help donate money we raised $2,843 the first night selling Footballs to throw at Big J in the field at a target. The Alzheimer's Association funds independent researchers worldwide through our International Research Grant Program. Currently, the Association is investing over $300M to more than 920 projects in 45 countries, on 6 continents. Our grants have funded some of the most instrumental research in Alzheimer's and dementia science. One of the most common signs of Alzheimer's disease, especially in the early stage, is forgetting recently learned information. Others include forgetting important dates or events, asking for the same questions over and over, and increasingly needing to rely on memory aids (e.g., reminder notes or electronic devices) or family members for things they used to handle on their own. This is why Treasure Valley Subaru is so passionate about this association to help fight this disease. Our goal is to help the families and individuals suffering from Alzheimer's.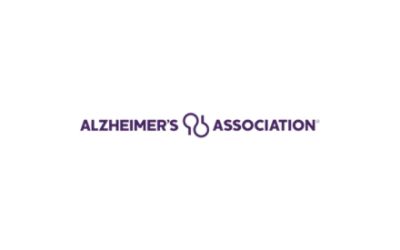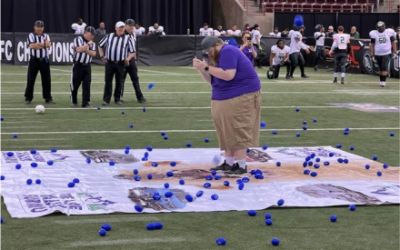 ---